Meet The Flying Colours Team of Driving Instructors covering Bournemouth Poole Christchurch
All Flying Colours instructors are friendly, patient and helpful and we pride ourselves on the fact that we make driving fun. We also have very high pass rates, please check with our office for the latest figures.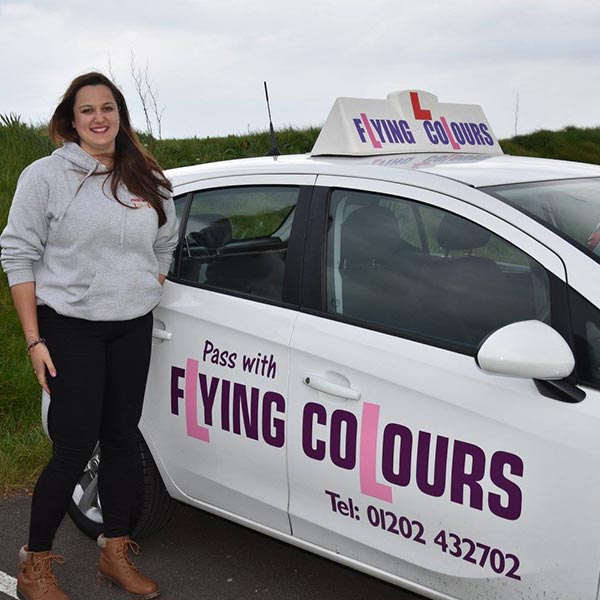 Laura Watts
Co-Owner / Manual
I'm Laura and Daughter to the founders of Flying Colours. Bournemouth born and bred I have known our Instructors for many years and know what a fabulous and trustworthy team we are. I love my job; my speciality is meeting someone nervous and bringing them out of their shell to make them a confident driver. Outside of work I love to travel with my family, take my fluffy dog for walks in the forest and make a mess in the kitchen attempting to bake!
Chris Watts
Co-Owner / Automatic
I'm Chris and I work full time as a Driving Instructor teaching in an automatic car. I originally trained in primary education but moved to become a Driving Instructor in 2018. I am patient and calm, I guarantee no shouting in my car. I make lessons fun and enjoyable but also make sure that we achieve what is needed. In my spare time I love to travel with my family, manage Liverpool FC on Fifa 21 and a cheeky pub lunch at the weekends.
Areas covered – Southbourne, Bournemouth, Christchurch, Charminster, Kinson, Parley, Pokesdown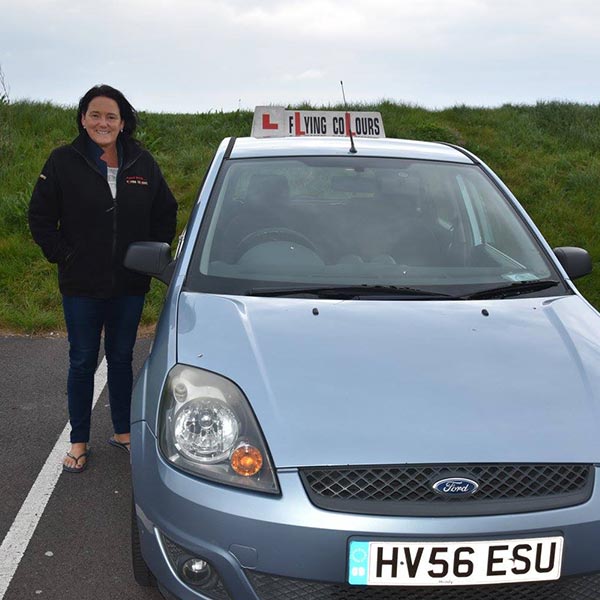 Christine Burch
Manual Instructor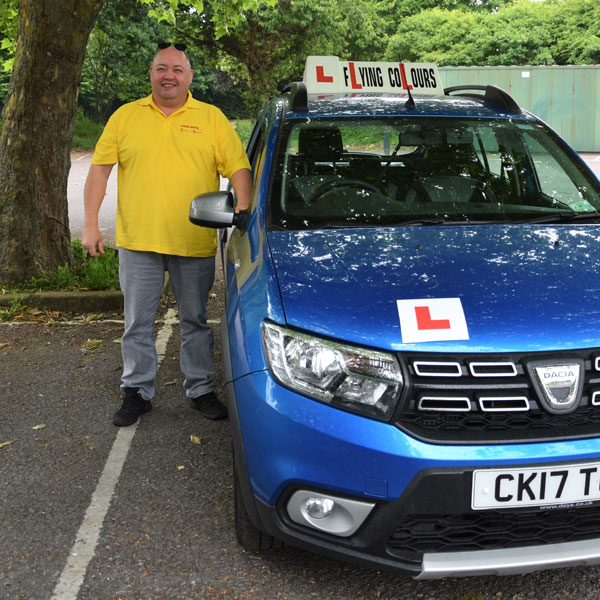 Chris Taylor
Manual Instructor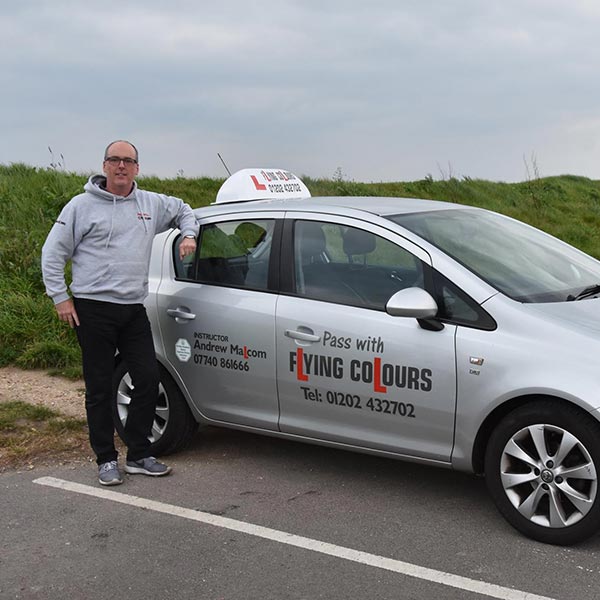 Andrew Malcom
Manual Instructor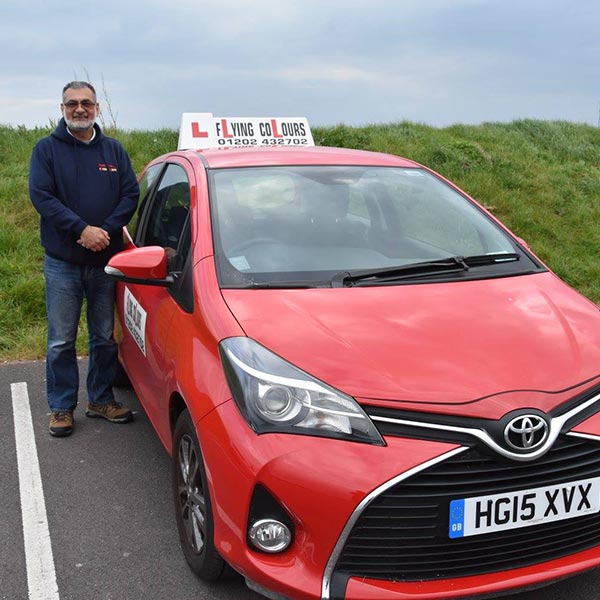 John Butt
Manual Instructor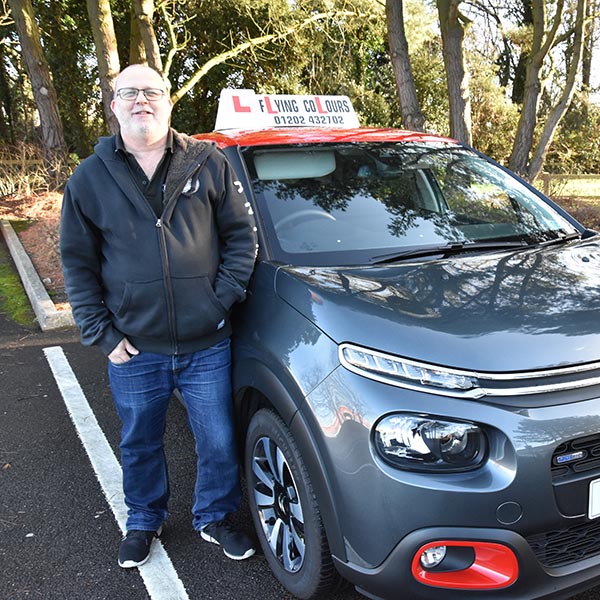 Mark Ashby
Manual Instructor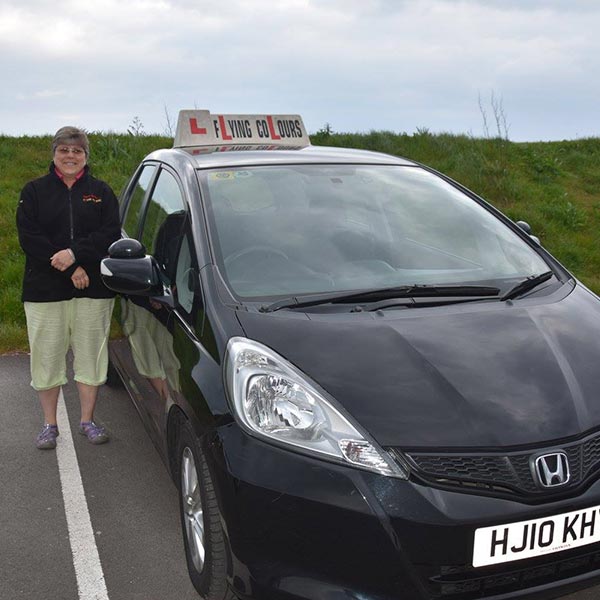 Kay Butler
Manual Instructor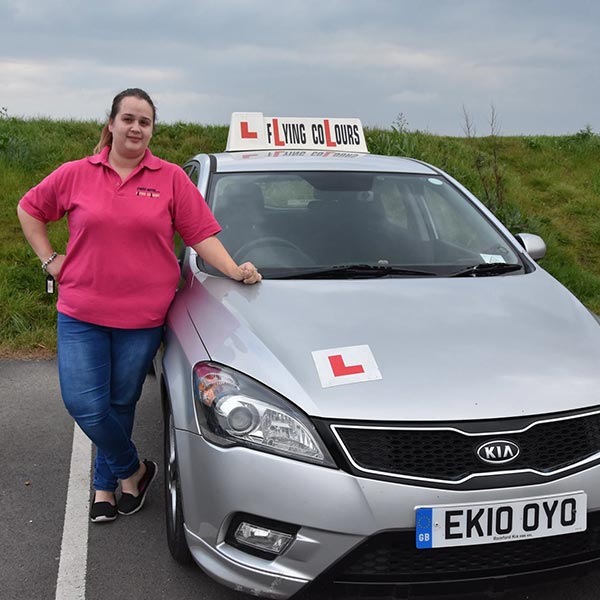 Sophie Taylor
Automatic Instructor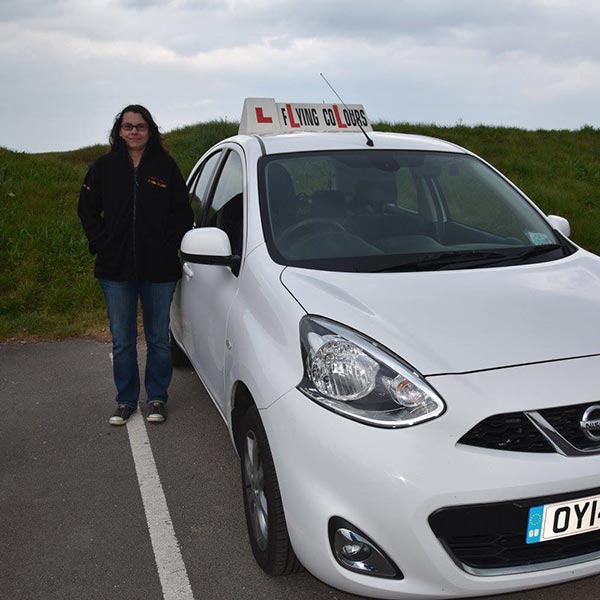 Tracey Dickens
Automatic Instructor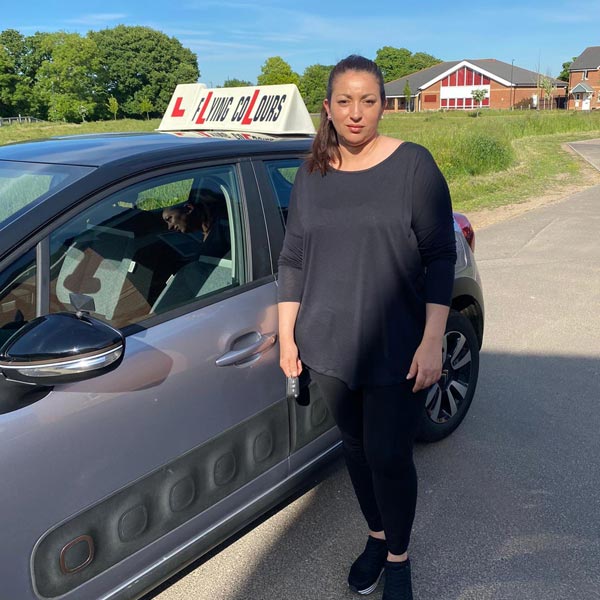 Nadia Mimouni
Manual Instructor
Hi I'm Nadia, I have worked as a manual driving instructor since 2016.
I am patient, calm and will always make sure you feel safe and comfortable during lessons, to achieve what is needed to be safe and confident on the road.
In my spare time I love cooking and enjoying my cuisine with my friends and family.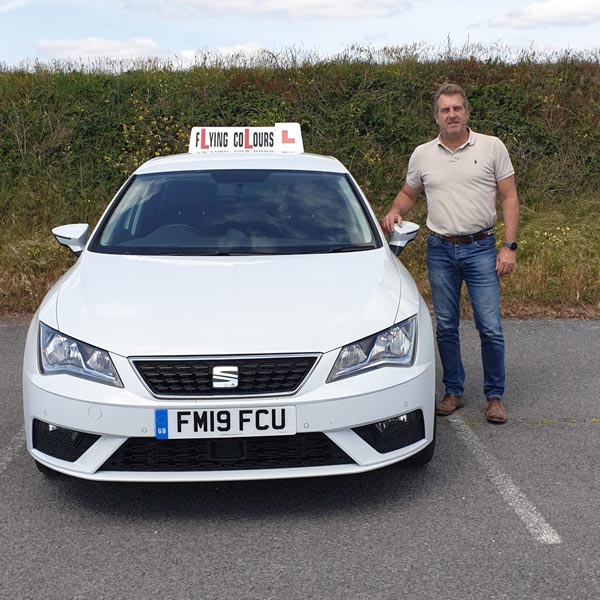 Nick Groves
Manual Instructor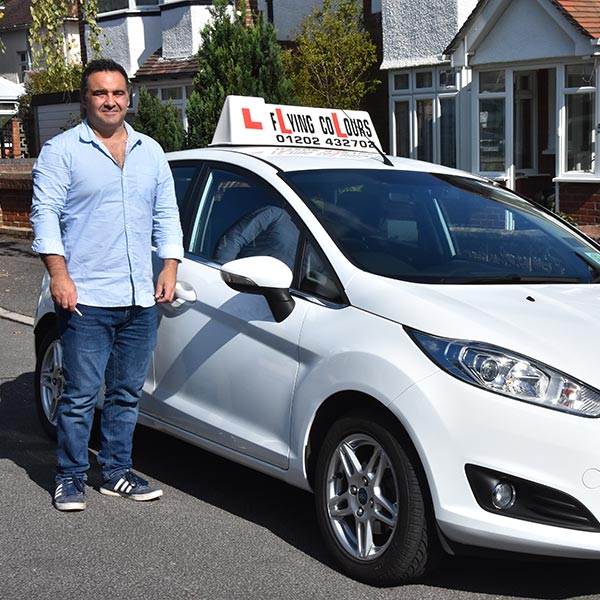 Tony Rodriguez
Manual Instructor
My Name is Tony, I have been with Flying Colours since 2017. I really enjoy getting to know my students and exploring different ways in which they learn so we can get the most out of each lesson. Seeing them grow, then take their first steps to become a safe and independent driver is one of the reasons I became a driving instructor.
When I'm not working I enjoy taking time out relaxing with friends and spending quality time with my family. When the weather is good at the beach trying to paddle board, although I tend to spend most my time in the water under the board. I enjoy cycling and going to the gym which doesn't happen as much as it should being my other enjoyment is eating and good food.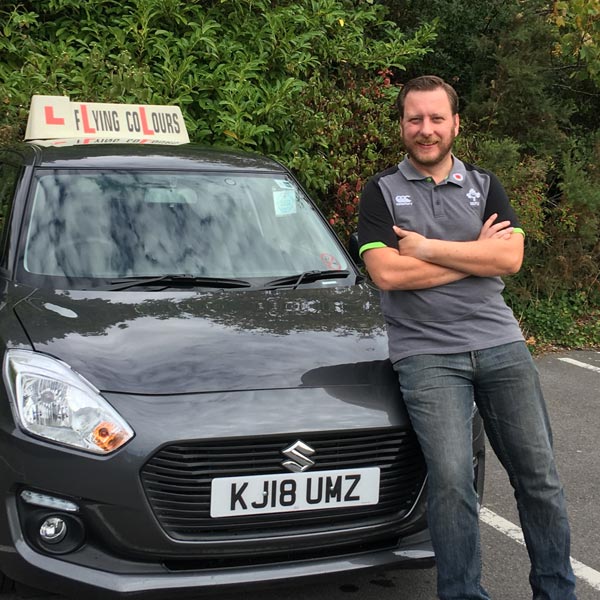 Colum Rice
Manual Instructor
Hi I'm Colum and I'm an Irish man living and working in Bournemouth since 2013.
I can guarantee patience, confidence, professionalism and some laughter along the way in all my lessons.
I am based out of Westbourne and my coverage is mainly BH1 to BH14.