Intensive Driving Courses in Bournemouth, Poole, Christchurch
If you are looking to pass your test quickly an intensive driving course with Flying Colours could be for you. We offer these courses to everyone from a complete beginner to a learner who is near to test standard.
We advise an assessment lesson first to assess your driving ability and discuss how long you would like the course to run for. In this lesson your instructor can assess your current standard and advise approximately how long it might take to reach test standard. An intensive course can then be spread over one, two or three weeks depending on your availability and experience.
Having lessons close together can help when learning to drive since you will have no time to 'forget' what was taught in the last lesson, especially if you cannot practice privately outside of lessons. A beginner may struggle with a one week intensive course as five hours in the car a day can be overwhelming. Someone with some driving experience, however, may benefit from a shorter course, our instructors can advise on this during your assessment lesson.
To take your test at the end of the intensive course you will have needed to pass your theory test in advance and to check that your instructor is free at the time of your practical test. This can all be discussed directly with your instructor during the assessment lesson.
The no obligation assessment lesson is charged per hour. For the intensive course we then charge for each block of ten hours, making this a financially flexible way to prepare for your test. These prices do not include the cost of the theory and practical driving tests, they must be booked separately as discussed with your instructor. See price list
If you would like to book one of our intensive courses please contact us so we can discuss your needs. We advise you book at least two months in advance as we can get booked up quite quickly.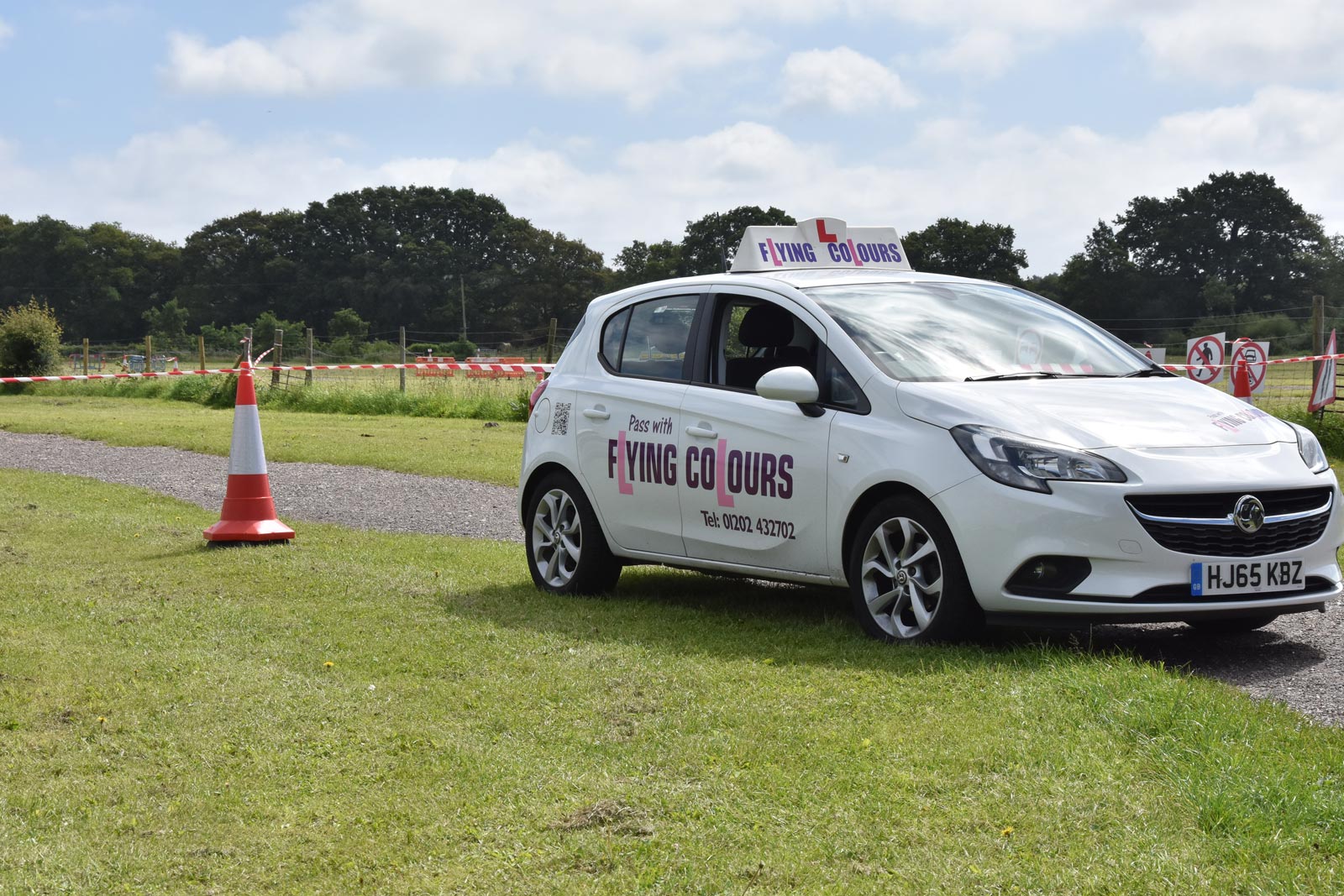 Never thought I could have passed first time so thank you so much for all your support and many jokes along the way! Started looking for a car now so hopefully you will see me driving around very soon 🙂

Will be recommending you to everyone!
Faye
Intensive Driving Lessons in Bournemouth, Poole and Christchurch
Book a Course
Contact us to book intensive driving lessons in Bournemouth, Poole or Christchurch.